Bicycle Friendly Community Survey
Post Date:
04/08/2020 6:35 PM
The City of Kirkwood submitted an application to obtain Bicycle Friendly Community (BFC) status awarded by the League of American Bicyclists! The Spring 2020 BFC review process is now officially underway. To help the League of American Bicyclists gain a better understanding of local bicyclists' experiences and perceptions of bicycling in the City of Kirkwood, the City would appreciate your help in providing feedback. Please consider submitting information at the following link. Public Survey Link: https://www.surveymonkey.com/r/app_BFC_Sp2020
Please respond by April 27, 2020.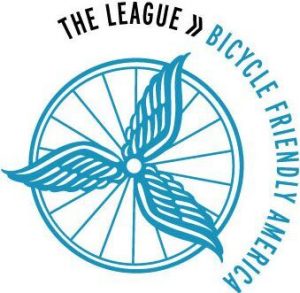 View the City of Kirkwood Pedestrian & Bicycle Plan please visit our Long Rage Planning Page
Return to full list >>